PRESS: Broadstone Arden "Millennial Luxury" Penthouse Apartment Featured in Apartment Therapy
Apartment Therapy recently featured a home tour of one of our very own resident's penthouse unit. Take a peek inside her fully glammed apartment below or read the original story here.
Originally published Nov 16, 2020 by Apartment Therapy Submissions
This Rental Apartment's Pink Paint Job and Gold Fixtures Are Giving Off Serious "Millennial Luxury" Vibes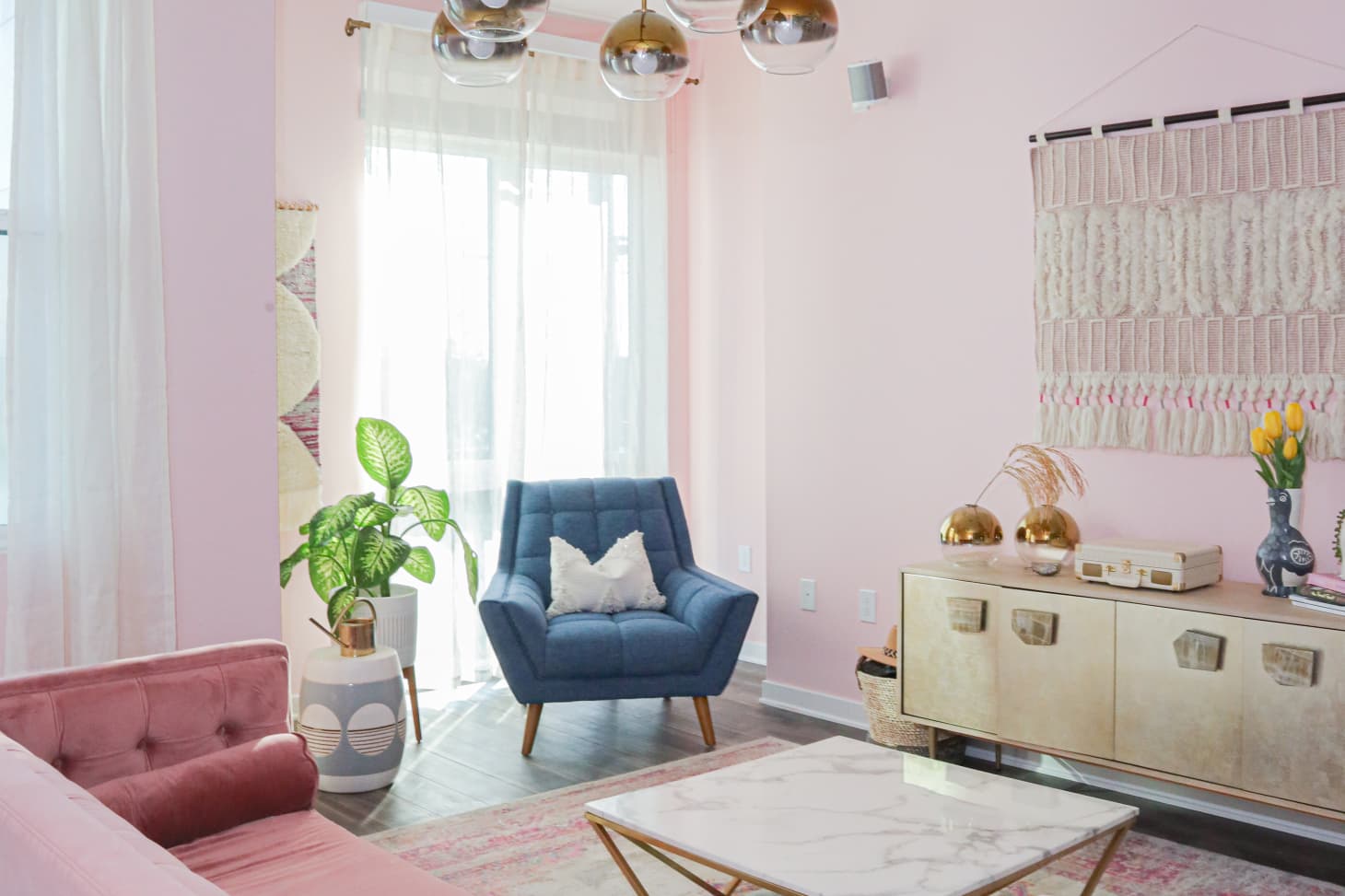 Name: Crystal Reed, husband, and two dogs
Location: Santa Ana, California
Type of home: Apartment
Size: 1,189 square feet
Years lived in: 7 months, renting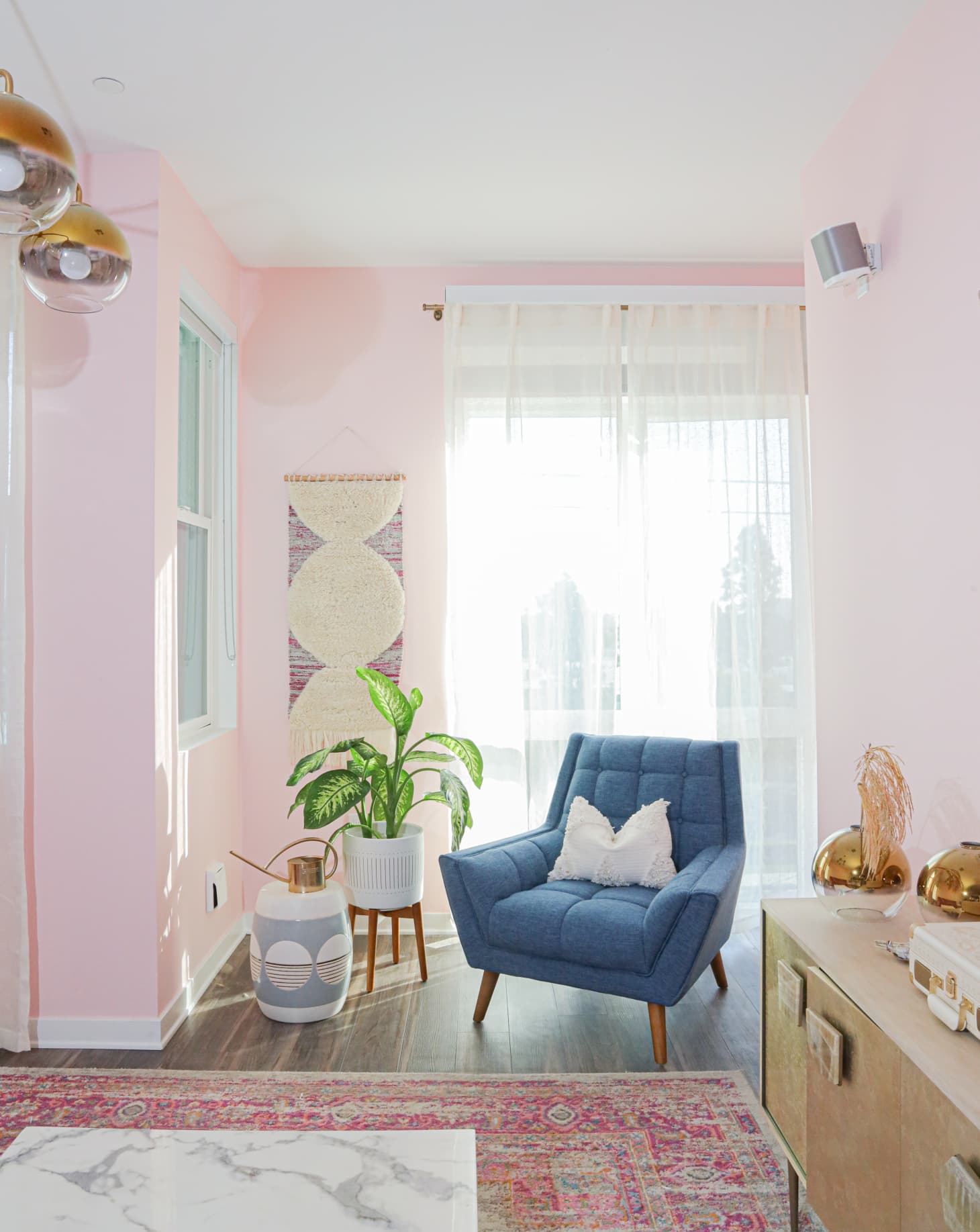 Describe your home's style in 5 words or less: Bohemian meets "millennial luxury"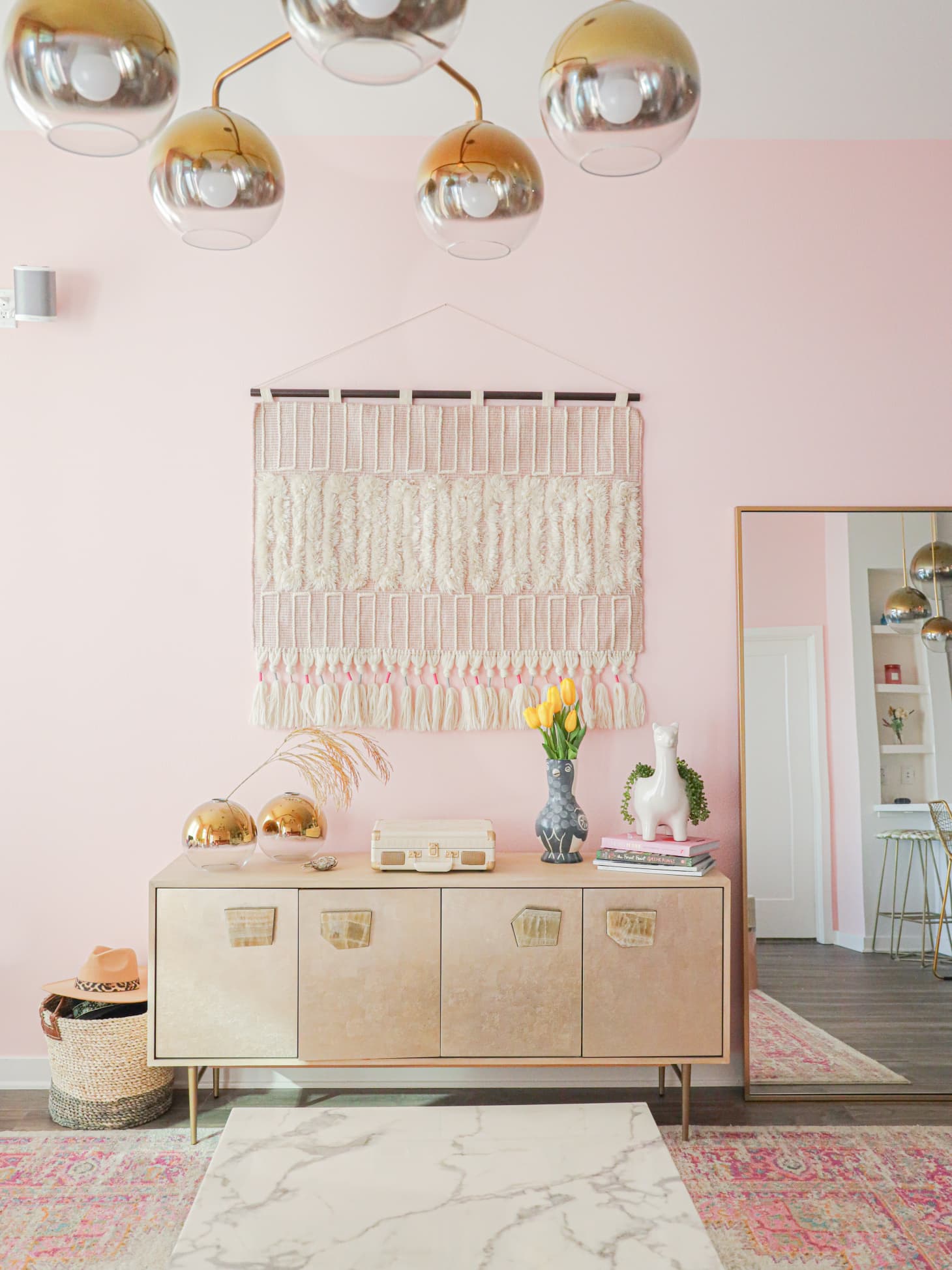 Tell us a little (or a lot) about your home and the people who live there: Our home is a place of creative abundance. After living in a number of different places, the layout of this open concept apartment really helped with creating a spacious, yet dynamic environment.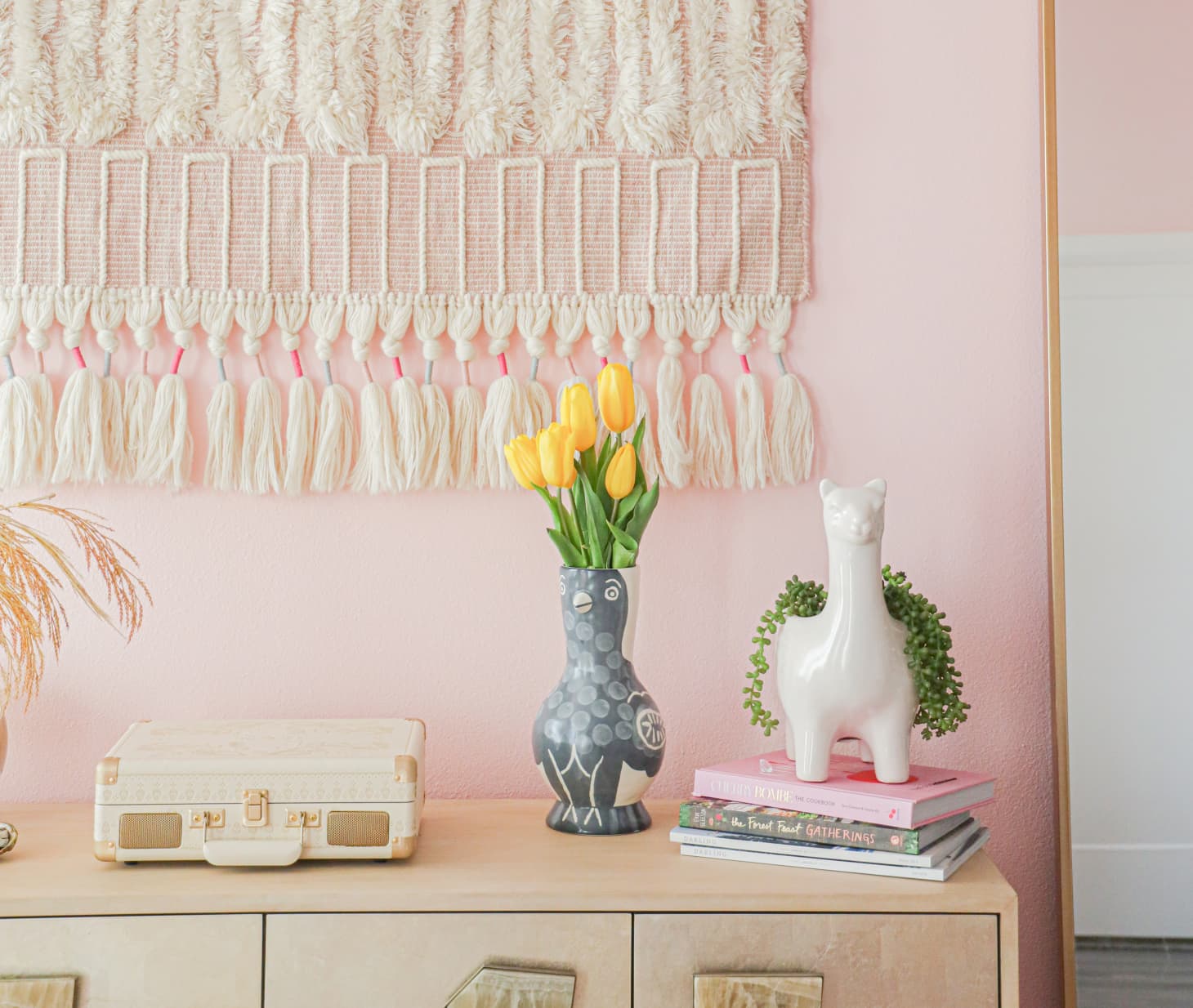 Through our design elements, we tried to create a relaxed atmosphere with the bohemian decor but also include a dash of millennial luxury with pink and gold decor as accents on the walls and fixtures.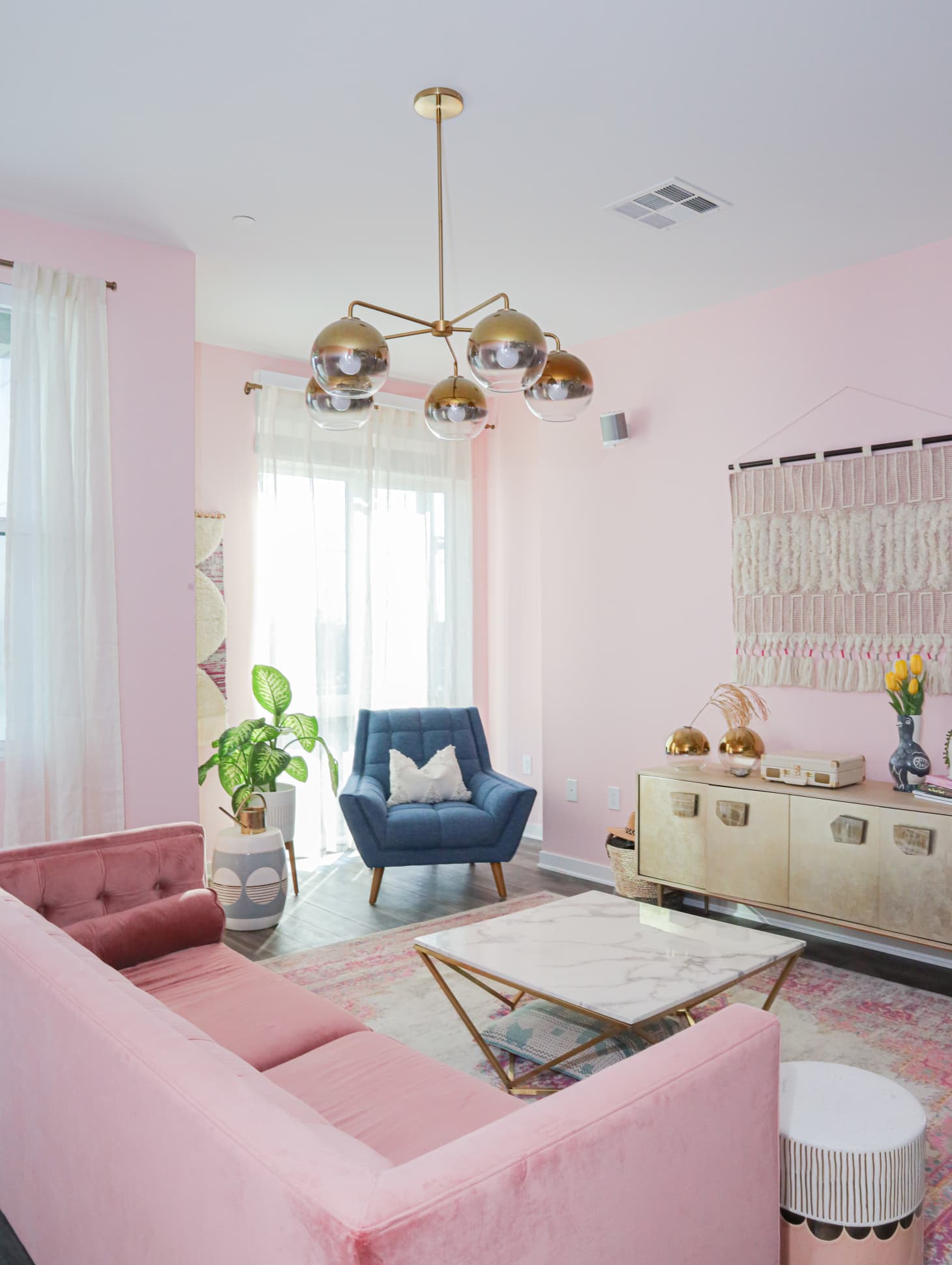 Since I work mostly from home and my job consists of creating content online and for other companies, I wanted to create a space where inspiration abounds and I'm able to create while also having different sceneries, which helps with innovative thinking.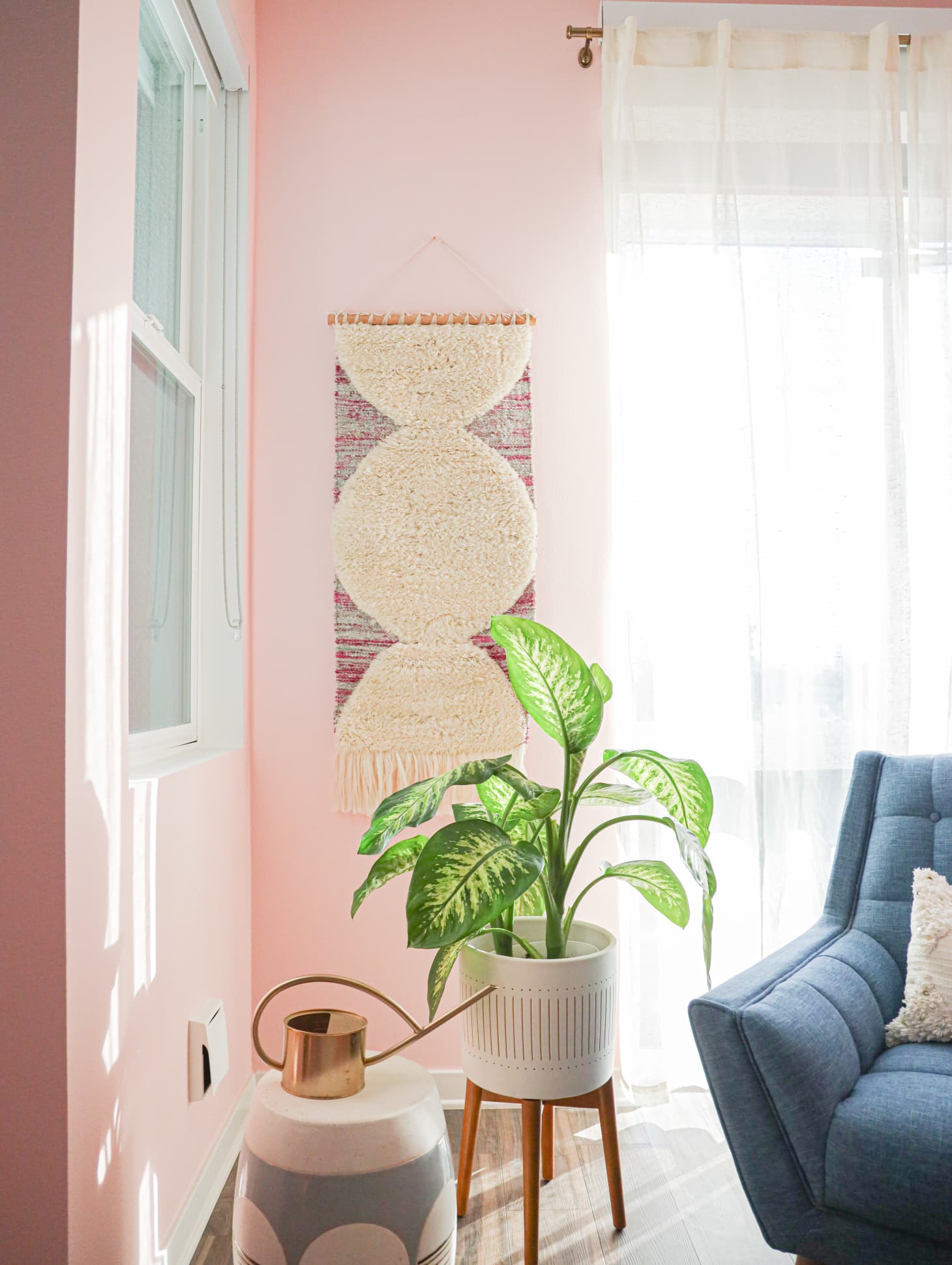 What is your favorite room and why? My favorite room is the living room! It really takes the cake because of the pink walls and the gold fixtures. Not only is it the most aesthetically pleasing room out of the entire apartment, but there's something about the open concept and the nook in the corner that makes it multidimensional.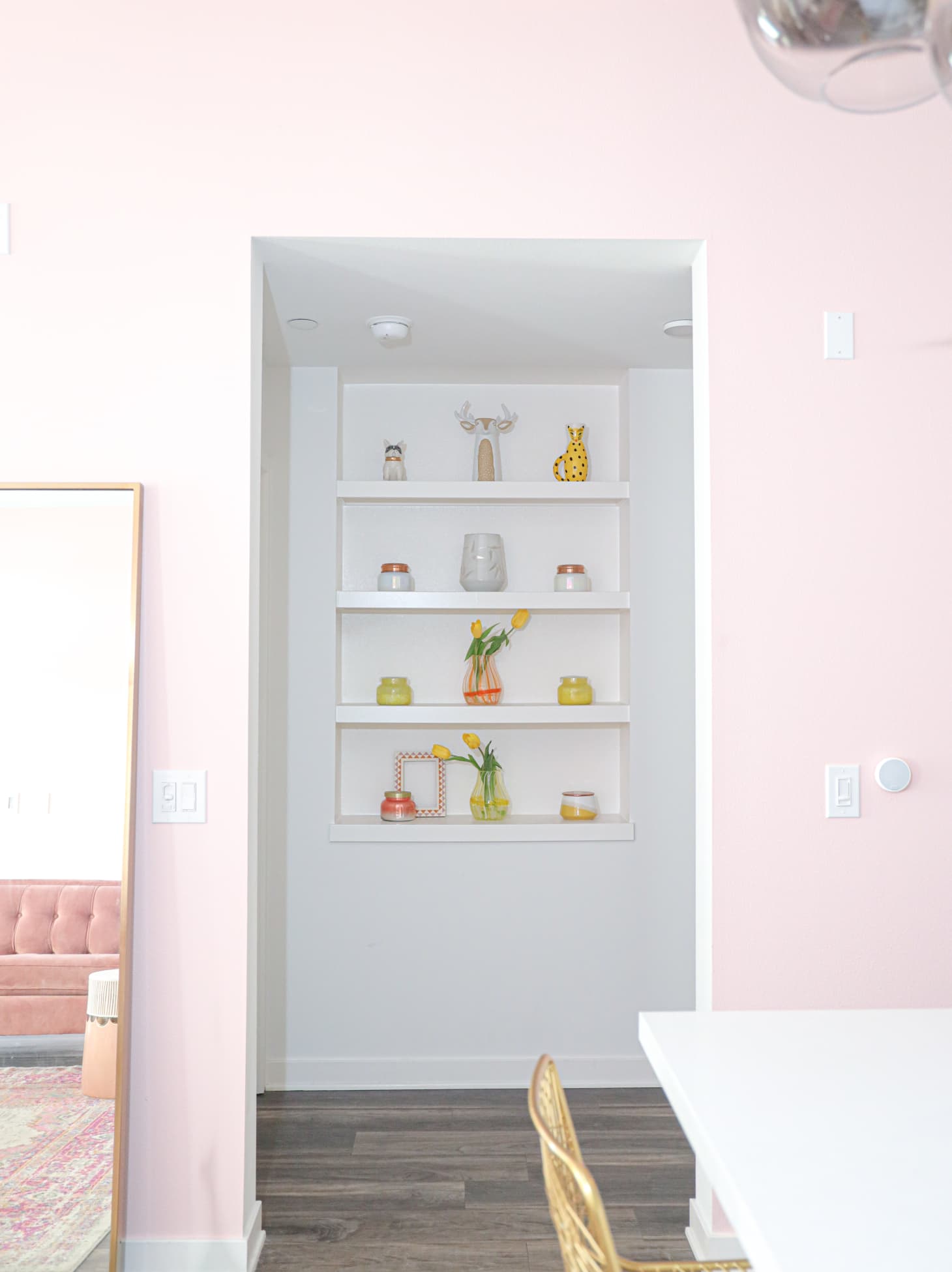 It's so spacious, and during the golden hour, the room glows in a way that really brings it to life!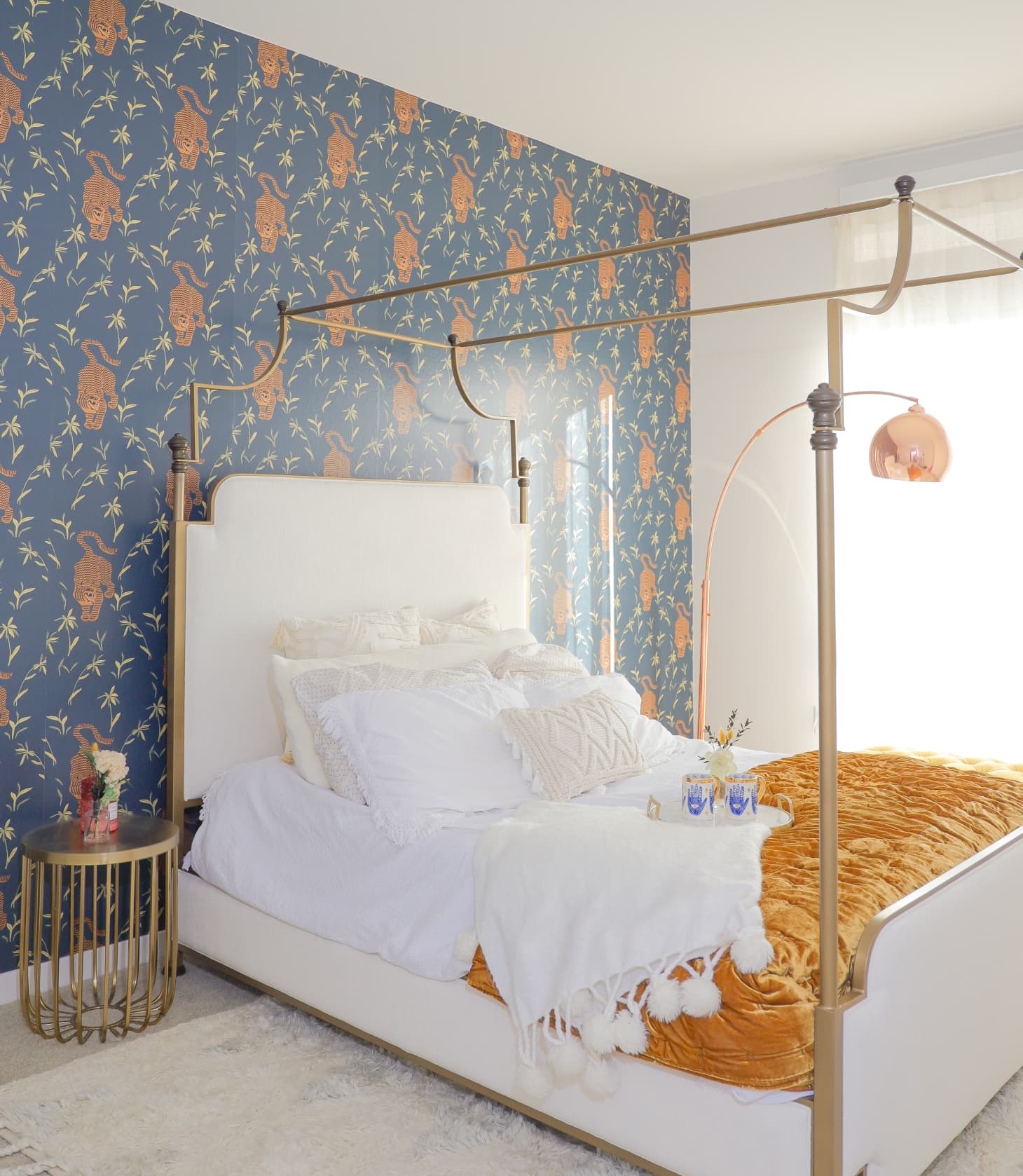 What's the last thing you bought (or found!) for your home? One of the last things we bought for the apartment was the furniture in the bedroom. Although we already had an idea for what the room's look and vibe, we really didn't know what direction to go into until the bed arrived. We deliberated a lot about the colors and the wallpaper, which we eventually settled on buying from Anthropologie!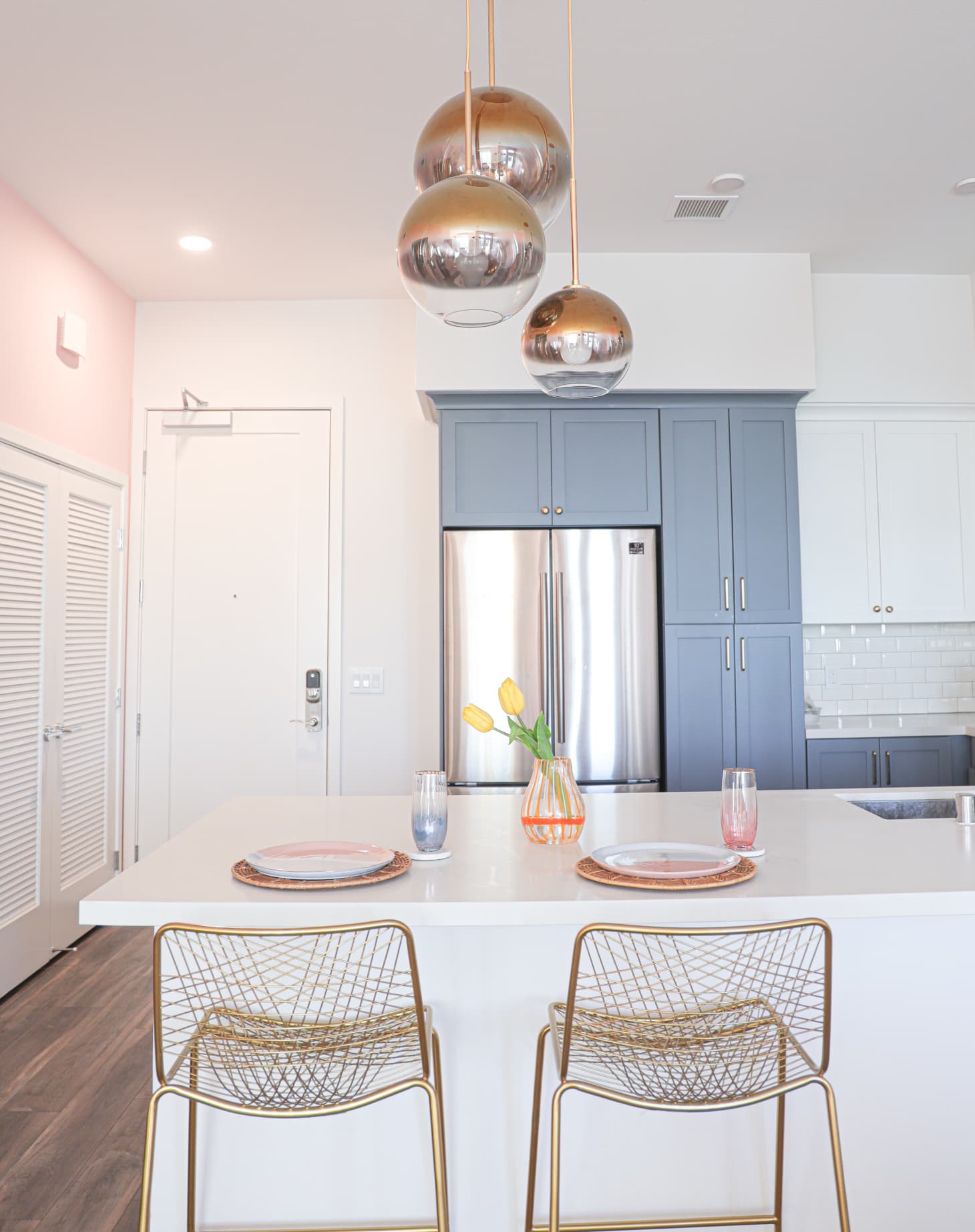 Any advice for creating a home you love? Before you create your space, seek out colors and items that inspire you. It really helped me to pull from those elements first and then build a concept around it. I think if you start moodboarding first, sometimes you can get stuck in certain aesthetics, and it might inhibit you from fully recognizing a space's potential.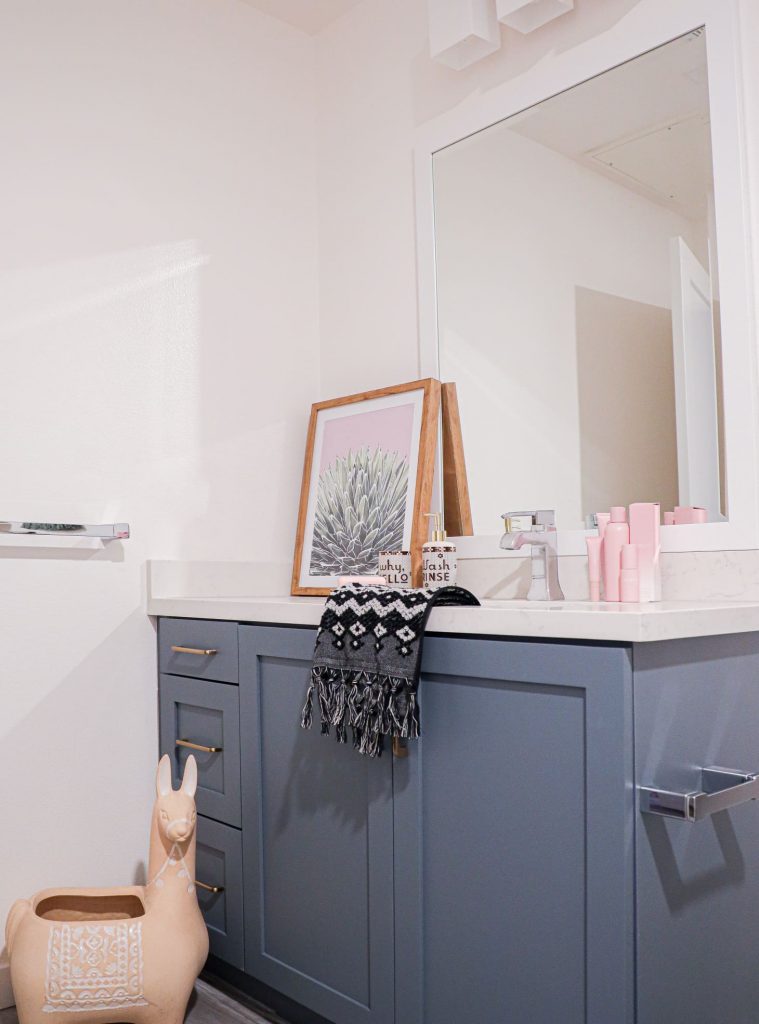 I really resonated with pink but also wanted to incorporate a luxurious vibe in the apartment, so I used catalogues and Pinterest to discover designs in both styles and then blend them together. There was a challenge in finding bohemian + millennial pink + luxury because some of those concepts are trendy and some are timeless. Don't feel limited by the traditional way of decorating your home. Express yourself through your space!